Chicago Medical Negligence Attorneys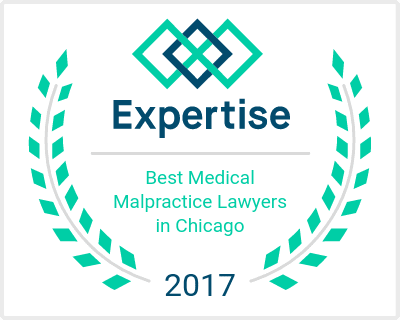 Zimmerman Law Offices, P.C. has the trial experience, financial resources, and access to medical experts to prevail on behalf of victims of medical malpractice and negligence. The firm has a solid record of holding doctors, hospitals, dentists, pharmacists, and nursing homes accountable for errors and negligent care leading to injury and death.
More than $300 million in Verdicts & Settlements
Chicago medical negligence lawyer Thomas A. Zimmerman has obtained more than $300 million in compensation for personal injury and other claims, including numerous verdicts and settlements in medical-related claims. The firm represents clients throughout the greater Chicago, Illinois area, including Cook, DuPage, and Lake counties, and statewide.
Medical Malpractice and Hospital Negligence
Zimmerman Law Offices, P.C. has successfully sued doctors and hospitals throughout Illinois for diagnosis errors, surgery mistakes, and birth injuries stemming from malpractice in prenatal care, labor and delivery, and postnatal care. Mr. Zimmerman's trial awards and settlements include:
$2.2 million for failure to diagnose chest pain leading to a heart attack
$1.7 million for negligence in cancer surgery and failure to diagnose recurrence
$1.3 million for failure to diagnose brain hemorrhage
$1 million for brain damage (cerebral palsy) from a birth injury
$1 million for premises liability due to falling down on uneven pavement
Pharmacist Malpractice
Pharmacy errors leading to injury or illness from receiving the wrong dosage or wrong prescription.
Dental Malpractice
Injuries suffered as a result of dental surgery, dental work, and failure to diagnose serious medical conditions. Dentist malpractice injury may include nerve damage, structural damage, anesthesia injury, or unsuccessful dental procedures.
Nursing Home Negligence
The firm has litigated falls due to improper safety restraints, illness from dehydration or malnutrition, failure to treat or diagnose medical conditions, and physical abuse by nursing home staff.
Experienced Litigation of Malpractice and Negligence
Malpractice and negligence cases are taken on a contingency fee – the client pays no attorney's fees unless Zimmerman Law Offices, P.C. recovers compensation. To file a claim in Illinois, the state requires a Certificate of Merit signed by a health care professional in that field. Tom Zimmerman maintains a wide network of medical experts who can review medical records and testify in depositions on behalf of the plaintiff. The firm employs high-tech presentations to illustrate how the negligence led to injury.
Free Case Evaluation – Toll-Free 1-877-440-0020
If you or a family member has been the victim of malpractice or negligence by a physician, nurse, hospital, dentist, pharmacy, or nursing home, contact Chicago medical negligence lawyer Tom Zimmerman about recovering damages for medical care and pain and suffering.